Blizzard Entertainment, creators of World of Warcraft, Starcraft and Diablo have long kept knowledge of their datacenter and NOC a secrect. But now a recent documentary called World of Warcraft Looking for Group @ 26:15 gives us a quick glimpse into what their Datacenter and NOC look like.
Datacenter
The datacenter has a 100Gbit download speed.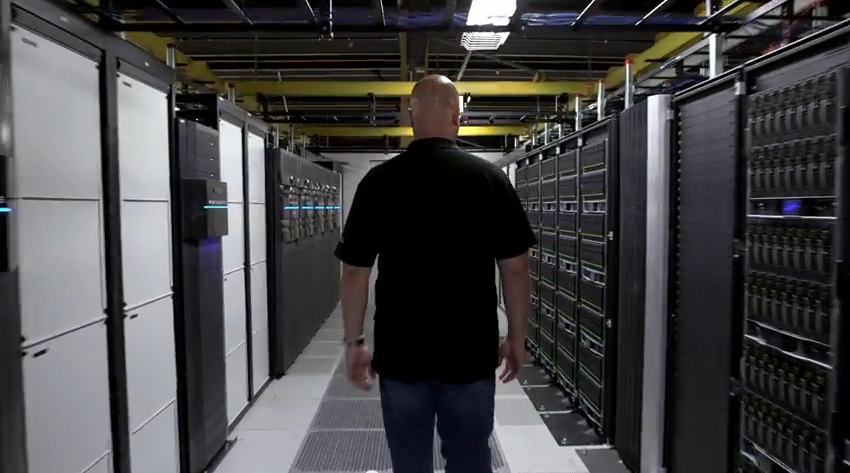 This is the first time cameras have been allowed in the blizzard datacenter.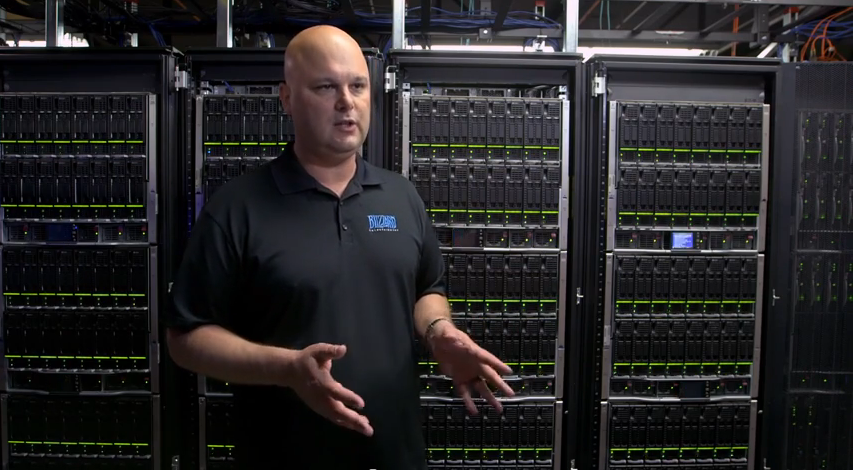 Here is what the Tichondrius server looks like. I hope this is a standby blade and not the active one!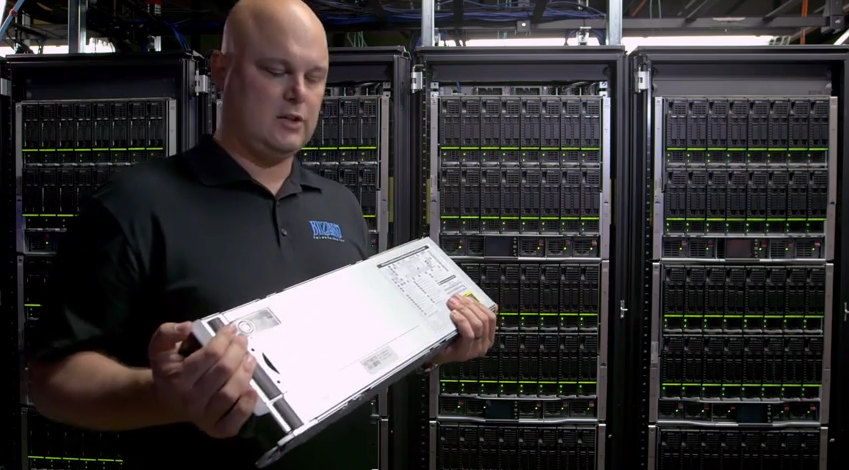 NOC
The front wall board of the NOC has live ustream video of players playing Blizzard games. This gives the NOC technicians immediate feedback when a player is having a connectivity problem.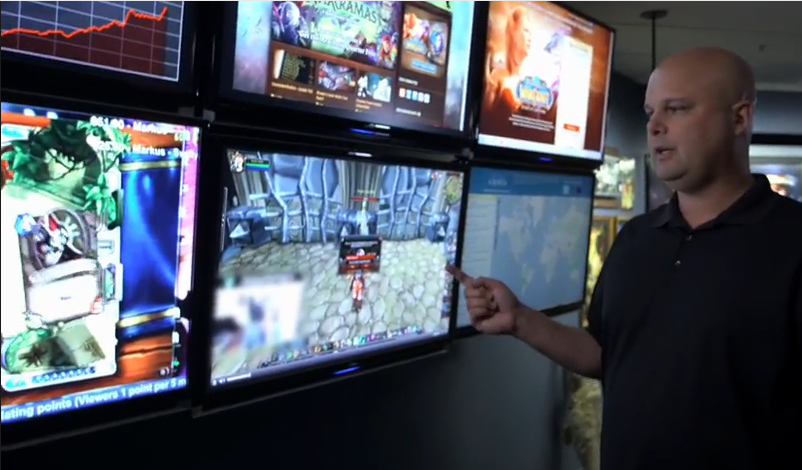 This screen will show a circle pop up for every time a user logs into World of Warcraft.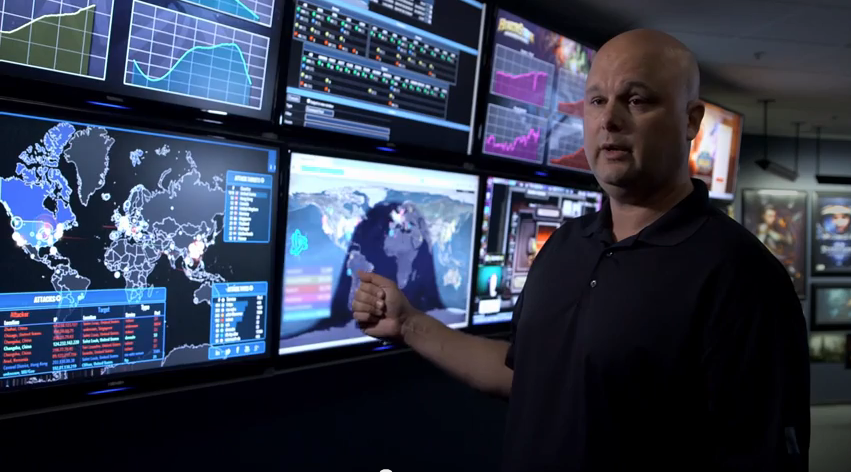 Here is a general view of the NOC.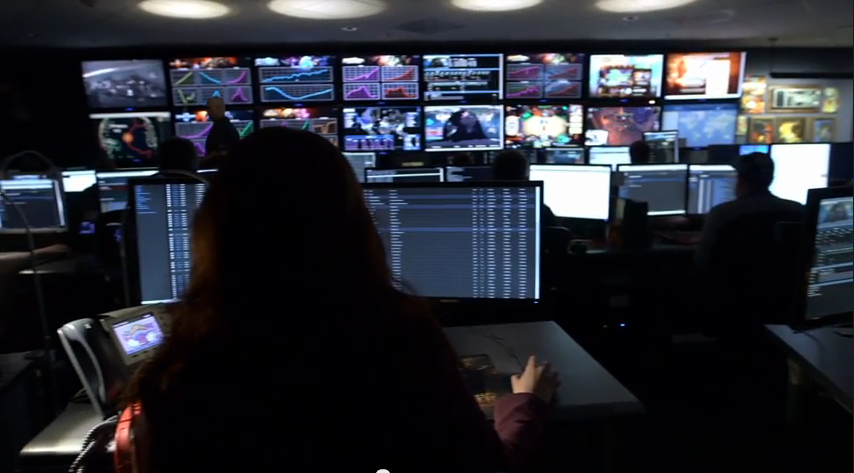 Another look at the NOC. It looks like there are 3 rows of desks with maybe 5 seats per row.